Cuso International in partnership with Agape AIDS Control Programme, Shinyanga, Tanzania Agape AIDS Control Programme recently implemented the Sexual and Reproductive Health and Rights project in Usanda Ward, Shinyanga, Tanzania. Cuso International is an active partner of this dynamic community organization. Children, adolescents and young people were empowered to make informed decisions and choices to avoid child, early and forced marriage, child pregnancy, HIV/STI infections, and gender-based violence, so as to reach their full potential. The impact of this project includes a reduction of child pregnancy cases in Usanda Ward from 19, in 2016, to only 1 case up to June 2019. The presentation of project outcomes is delivered by the Agape AIDS Control Programme project officer, Lucy Maganga, before an open discussion among participants, including Cuso International volunteers, Marilyn Farmer and Rick Harvey. Communication and outreach can extend all that we have learned to promote these benefits to more people. Poverty is a major contributing factor to child, early and forced marriage and pregnancy. Human Rights Watch and Tanzania Ending Child Marriage Network report that current government data estimates the rate at more than 35% nationally, and 59% in Shinyanga. 21% of Tanzanian girls aged 15 to 19 have given birth, with this number closer to 45% in Shinyanga. Working with children, adolescents and young people as agents of change for better health and education can result in remarkable social advancement. Agape AIDS Control Programme also educates up to 60 girls rescued from child, early and forced marriage and gender-based violence resulting in child pregnancy at its residential learning centre in Chibe, near Shinyanga, Tanzania. The Agape Knowledge Open School protects and educates female students who hope to graduate with secondary school certificates. There is a great need for support for these marginalized girls. The Law of Marriage Act of 1971 allows female marriage after the age of 15, and the Education Act of 1978 forbids married students to continue to attend public schools. Agape and Cuso International work to ultimately change local beliefs and practices and influence policy and law reform to enable children, adolescents and young people to thrive as they realize their dreams and take their rightful place as leaders of tomorrow. Participants, including Cuso volunteers Marilyn Farmer and Rick Harvey, follow the Sexual and Reproductive Health and Rights project documentary carefully. It was shared with great interest during the meeting, and will inspire ongoing representation and advocacy for the advancement of improved quality of life for all. Cuso International is proud to partner with Agape AIDS Control Programme and the Agape Knowledge Open School.

Sexual and Reproductive Health and Rights Education Program
Here are just a few of our success stories with our SRHR program we operated in 2017 - 2020 in the Shinyanga region of Tanzania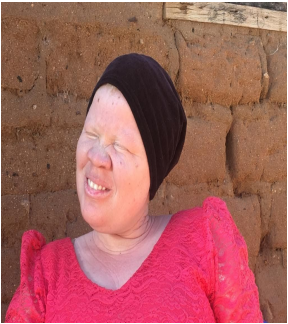 Sexual and reproductive health and rights education has helped me a lot. I was not aware of the effects of giving birth at a young age, including fistula. I have attended two training sessions that have both widened my knowledge. Now, I sit down and talk to my young sisters and brothers using age-appropriate skills. I believe that we will not experience any child pregnancy in our family. I insist that they study hard. In our society, it was believed that when a girl reaches adolescence, she should get married rather than study. Through Agape's efforts, we are educating the community that girls should not get pregnant or get married before they complete their studies. I believe that our society understands and is implementing this approach. We had a knowledge-sharing meeting at Malasi, which involved people with special needs. I hope that this awareness will help them as much as it did me. It will be sustainable as we keep sharing it with others. I advise Agape to keep on educating people so that everyone can have this education and go shoulder to shoulder with us. I believe that child pregnancy and early, child and forced marriage will be abolished completely in Usanda Ward.

Shija (Not her real name) joined Agape Knowledge Open School in 2014 from Mijongo village in Kishapu District – Shinyanga. She was among the girl recruited form community awareness activities – Cinema in Kishapu District. Shija was a victim of early pregnancy. She got pregnant at the age of 16 when she was in form II. She was expelled from school; her dreams of becoming a lawyer dimmed. But because her dream still lived inside her; a year later when an opportunity presented itself, she took it.
"I am very grateful to Agape for taking me in, giving me another chance to education. I was among 30 girls who passed form II QT exams (Qualifying Test) and I was among ….. girls who graduated in 2017. My pass marks allowed me to progress to A-level studies. I joined Buluba Secondary school and graduated my studies with the support from Agape." She spoke. She is now a student in Makumira University pursuing a bachelors Degree in Education. "Becoming a teacher is still a dream come true for me as I will be building a better future generation. Again, Thanks to Agape for holding my hand this far, I couldn't have done it without them"
"I encourage other girls out there not to give up on their dream. Life is really difficult especially for girls in rural areas. They encounter multiple challenges: poverty, harmful traditional practices, poor parenting and guidance. Girls find themselves in situations and temptations that lead to child pregnancy. After that, they are discoraged by their relatives and community members as they don't believe young mothers can go back to school" She insisted.
She advised that despite unavoidable challenges, especially during puberty, Sexual and Reproductive education is important for adolescents. Parents should also take responsibility to educate them and guide them more closely during that period of their lives.
Pili was born in Shinyanga Region, Tanzania, in 2000. According to UNICEF, Shinyanga has the highest number of cases of child marriage in Tanzania, 59% and one in four girls, 15 to 19 years old, are pregnant or already have a baby.
Unfortunately, this is Pili's story also.
When Pili was 4 years old her father passed away. It wasn't long after that, she was sent to live with her aunties in Isela Village, Tanzania. While living at her aunts', at 12 years old, Pili graduated primary school and was looking forward to going to secondary school. Her aunts had different plans for her. They wanted Pili to get married so they could receive a dowry for her. Even though her aunt did not want Pili to go to school, often, she would run away from home to go to school without the necessary requirements of a uniform, exercise books and other special school fees.
When Pili was 13 years old she was at home cooking dinner while her aunties were telling her stories about marriage. It was then someone knocked at the door. Pili answered the door and unexpectedly, meet her soon to be husband. She left the room to give them privacy but shortly after, she was summoned back into the room. She was then introduced to the man and told that he is the one whom she will marry. Pili refused but reneged the refusal as she was told that she will be allowed to go to a good school and all her needs would be met.
After a few days, she moved from her aunties' and went to live with the stranger. Her life was nothing like she was promised. Her husband would get drunk, come home, and beat her. They had no food in their house because he did not want to spend money on food. Many times, she would tell her aunts what was going on. They would just smile at her and tell Pili, "He is your husband, so you have to tolerate it. He will change soon."
Not long, after living with this man, Pili's health deteriorated, or so people thought. A neighbour took her to the hospital for a check up. To Pili, her diagnosis was horrifying news.
Pili tells it like this, "Unfortunately I was pregnant…for really I was very sad. I continued to live with that man and in 2014 May I succeeded to get a baby girl, Linah. One day members of Agape Aids Control Programme including Director JOHN MYOCA came to our village to show cinema about early marriages and child pregnancy and he said that he wanted to help girl children who having those problems. After the cinema I went to meet with Director and to talk to him about my problems and he promised to help me. ln 2014 August, I succeeded to start my secondary education in AGAPE KNOWLEDGE OPEN SCHOOL as I have been promised by Director MYOLA who is the owner of the school. By that time, I left my child with my mother and my aunties, and that man escaped to unknown places because the police started to look for him. In 2017, I succeeded to accomplish my secondary education at Agape and in 2018 results were out and I passed my exams. Due to economic hardship in that year, I failed to join high level education, but I thank God, in 2019, Director of AGAPE JOHN MYOLA take me to school and start my high level education in LAKE SCHOOL SINGIDA as a student of form five. I thanked God I performed well in my studies and in 2021, May I accomplish my high-level education. I am so happy now because my dreams have been retrieved because I have been rescued from danger.... l owe a great deal to extend my heartfelt gratitude to Agape members, especially JOHN MYOLA for his support in my life and not only in my life but even for the life of other girls like me. My dream is to be a lawyer. l want to be a lawyer because I want to protect girl children and empower them in different issues in society. Apart from being a lawyer I want to be a businesswoman and I believe one day my dreams will come true......"
Help Pili break the cycle of poverty, of being a victim of being a child bride. Help Pili fulfill her dream. Make an impact in a woman's life so she can make the world a better place for us all by donating your time, talent and treasures.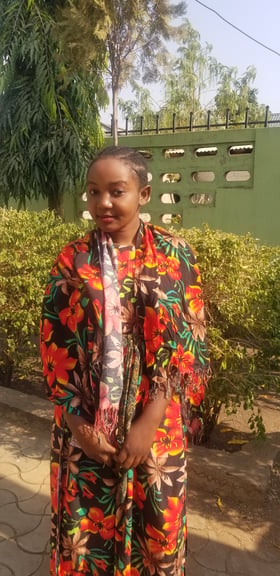 Grace started her secondary education with Agape Knowledge Open School in 2014 July.
By the young age of 15, Grace had experienced hardships no one should have to endure. Her father died from a heart attack when she was 10 years old; she moved to live with her grandmother, at her grandmother's request, to attend secondary school and was compelled to leave her 4 siblings and mother at 13 years of age. Shortly after moving in with her grandmother, she was forced to live with a man, her father's age, and his 3 other wives, for the price of a dowry. Grace was physically and emotionally abused while living with him. At age 13 Grace got pregnant. She lived in this abusive situation for 8 months. She did not know she was pregnant when she escaped this relationship and ran away to her mother's home where she gave birth to her son, Erick at 14 years old.
Like many young girls, Grace had dreams. Dreams of graduating high school and going to university to become a Geologist.
Through her strong will to succeed, Grace narrowly escaped the life of being a child bride.
This is Grace's story in her words.
"My name is Grace Masanja Mahona. l was born in 1999, in Shinyanga Region so for now I am 22 years old. l have 4 sisters. I attended
Ishinabulandi Primary School in the Shinyanga Region And did very well there. I succeeded to complete primary school.
When I was 13, I could go to secondary school, but it was out of my Region, so I went to live with my grandmother in Isela, at her request. ln 2013, I started my preparation for secondary school, but my grandmother refused to take me to school because of economic hardship and she wanted me to get married so that she can get dowry for her benefit. I refused and started to go to school without my grandmothers wishes. One day I was coming from school after reached home I met my grandmother with one man making stories, those two look so familiar according to their talking style. A few minutes later my grandmother called me, that we have to talk about something. l respond and go to listen to her what she wanted to tell me. My grandmother introduced to that man that he will be my husband, but I refused to get married to that man because he was so aged by looking. My grandmother forced me and told me that 'If you agree I will take you to good school'. Because I was young, I agreed to get married with that man by knowing that he will take me to school few days later. I immediately left to start to live with that man as my husband and by that time he had three wives and I total 4 wives, the life with that man was so hard that I lacked my basic needs, and sometime I was given help by few Samaritans at my village.
I lived with that for eight months while tolerating his bad things that done to me. A few days later I decided to escape and go to my mother. After I reach to my mother, I explained to her everything. My mother felt bad about that but nothing she had to do. I started new life with my mother.
One day morning I was very sick. My mother decided to take me to hospital for body check up. The result came that I have pregnant. l shocked and cried more but nothing I had to do! I returned to my home place and waited the date of birth. In 2014, February I succeeded to get a baby boy, without forgetting by that year I succeeded to meet with DIRECTOR OF AGAPE JOHN MYOLA who came to our village to educate people about the bad issues that face the society including early marriage, early pregnancy as well as HIV/AIDS. I talked to him, and he promised to help me. After talking to Director, I turned to my mother and talked to her and she agreed to remain with my child during the time that I will be to school.
In 2014 July I started my secondary education at AGAPE KNOWLEDGE OPEN SCHOOL, and I accomplish it in 2017. In 2018 the result were out, I was succeeded to join high level education but due to economic hardship I did not go to school in that year. But I thank GOD, in 2019, Director of AGAPE, JOHN MYOLA called me again and wanted me to get preparation for school again where by I join my high level education in SINGIDA Region and the school called MANGUANJUKI SECONDARY SCHOOL where I joined my advanced level education as a form five student. ln 2021, I succeeded to accomplish my education and in 2021 July, the result came, and I passed. I got division two so for now I make the preparation to join university level.
First of all, I would like to thank my GOD, second, I would like to thank my father, my Director JOHN MYOLA for believing in me and support me till now. May our almighty GOD bless him. My dream is to be a Geologist and I believe my dream will come true."
With your support, prayers and financial contributions, Grace's dream of being a Geologist can come true. She will then have the skills to be fully independent and raise her child. She has demonstrated she is a fighter and will become an independent woman and mother to her son Erick.